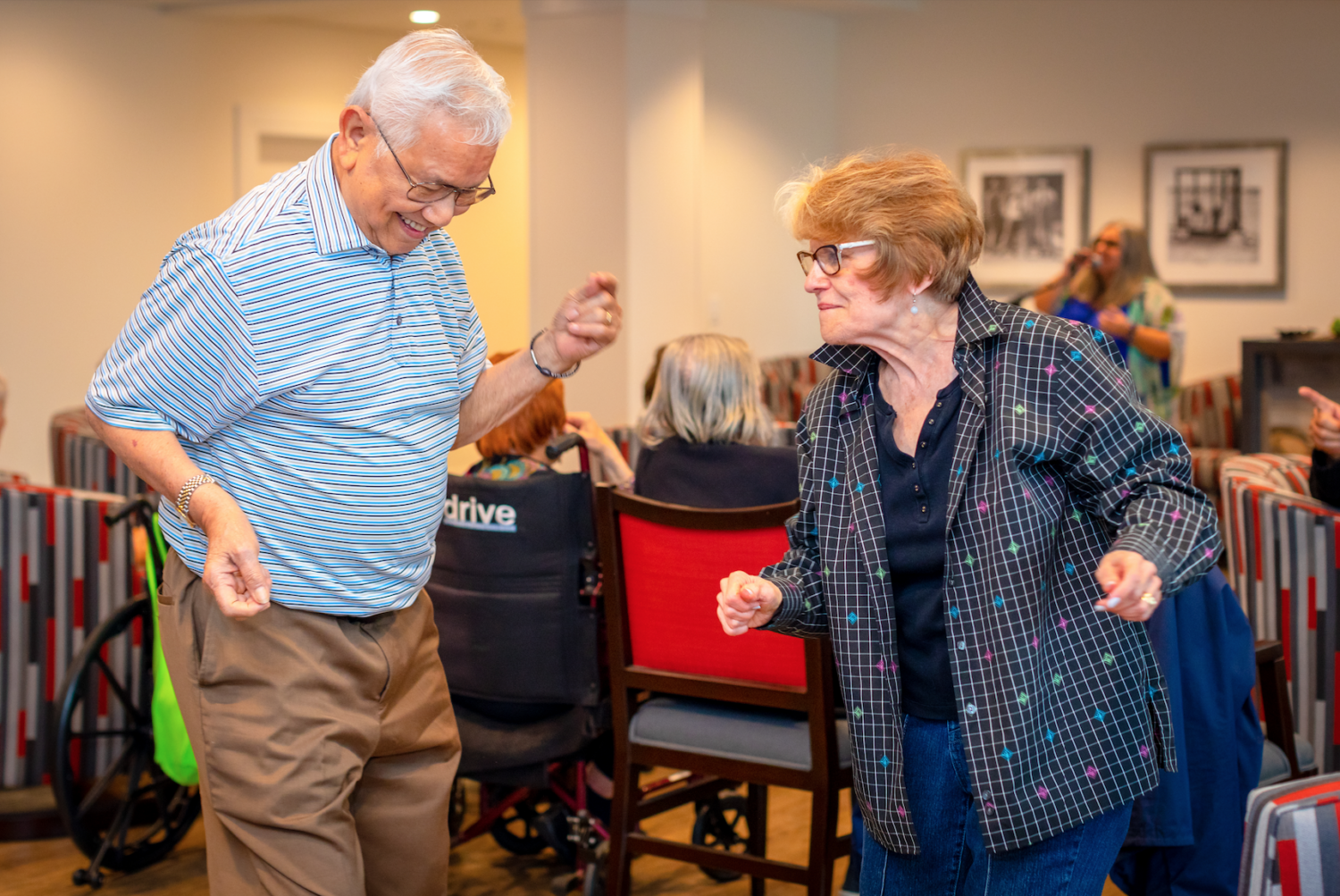 Last month, we presented 8 helpful questions to ask when visiting a senior living community—questions that will help you get at the heart of a community. Your research is now complete, and you've made the decision where you want to spend the next chapter of your life.
Let's fast forward. The movers have unpacked the last box and positioned your furniture just as you want it. It's finally time to really get comfortable and acclimated to your new community.
5 Helpful Suggestions
A successful move—especially to community living—involves much more than just getting used to a new apartment. You're transitioning into a whole new lifestyle! There's bound to be stress. Hopefully, the following suggestions will help you settle in quickly and avoid the emotional challenges of such a major life change.
Be true to yourself and what you're experiencing. Excitement, nostalgia, sadness, fear of the unknown, loss of independence, sense of relief. Experts will tell you these emotions are NORMAL. Don't beat yourself up for feeling the way you do. As for "loss of independence," just look at it this way: Consider all the decisions you'll soon make about the new opportunities, friendships, activities, and life experiences awaiting you in your new home.
Say a proper goodbye to your current home. This is important. After all, the years you spent there provided you with wonderful lasting memories. Take time to create one last special memory for yourself. Maybe it's some quiet time in your favorite chair by the fireplace. A glass of wine at sunset on your porch. One more leisurely stroll through your garden. It might be fun to leave a secret message or time capsule for the next residents. Hide an artifact in your yard as an exhilarating way of proving your own existence there. Yes, I used to live here…and now I'm on to something better!
Make your new home your own. You'll probably be rightsizing into a home smaller than where you were before. Be selective in what you take to your new home. You'll want the important things that reflect your unique personality and needs—the small touches. Leave the outdated or damaged items you kept only because there was "space for it." New furniture and décor may even be a possibility. Integrate the old with the new and enjoy a refreshing—and very personal—new living environment. The Carrington offers a wide array of floor plans to choose from in making your living space uniquely yours. Each residence at The Carrington has been designed for an independent, maintenance-free lifestyle with security and comfort.
Get familiar right away. Your move to community living is truly a "journey." Keep a travelogue for your exciting trip. A place to record answers to your questions about daily routines, availability of services, dining, the community calendar, worship services, and planned excursions you'll not want to miss. Make a few personal notes on the layout of the community, as well. Pay close attention to common areas and where to secure transportation if needed to stay connected with family and friends in the area. The highly desirable Lincolnwood area offers multiple opportunities for dining, shopping, and cultural enrichment for residents of The Carrington. You're going to meet so many new people—community neighbors, new friends, and staff. You'll want to remember the names and details about their lives. Your travelogue is the perfect place for these notes. Arrange for a "buddy" to travel with you—a current resident to show you around, answer your questions, and introduce you to other residents who will play a major role in your new memories.
Mix and mingle—daily. Socialization is key to getting quickly acclimated, and the common areas of your new community offer the best opportunity to socialize. Find out if your new community has a happy hour—if not, host one yourself. Don't eat alone—always invite others to join you. Involve yourself in community activities and amenities. At The Carrington, the amenities, coupled with endless programs, activities, and events support a vibrant, independent, social lifestyle. While you're busy meeting new friends and neighbors, don't forget to maintain attachments to your previous neighbors, friends—and family members, too. Share your new lifestyle with them. Invite them to join you for dinner, special activities, and events. They all want to know you're doing well—and it's possible if you take these five suggestions to heart.
To experience the life of active independence at The Carrington at Lincolnwood, call (847) 744-9469 for a personal tour and complimentary lunch. You'll see how easy it is to settle in with us.