The Carrington at Lincolnwood
A Brand New Senior Living Community in North Chicago
Seniors can live the life they love at The Carrington at Lincolnwood. Our beautiful senior living community, located in North Chicago, has been crafted to meet the specific needs of seniors with a wide variety of personalized services and amenities designed to provide a full, healthy and enriched lifestyle for residents seeking Independent Living, Assisted Living or Memory Care. Models are now open!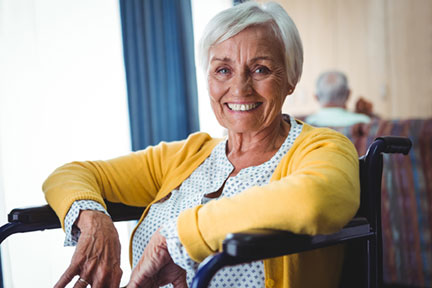 At The Carrington at Lincolnwood, you can enjoy life on your own terms. Here you'll discover services and amenities befitting our elegantly casual setting—but without the maintenance or upkeep. Residents of our Independent Living program can enjoy the freedom to "lock and leave," for a weekend getaway, without worrying about the responsibilities of home ownership. Models are now open, so schedule a tour and experience our beautifully-appointed and exquisite independent living residences.
Assistance with daily living is available to the residents of The Carrington at Lincolnwood as a way of ensuring that each resident enjoys a lifestyle that fits their personal necessities. Skilled caregivers are always on hand to meet and exceed any individual's personal health and safety needs. In addition to the highest quality care, the sense of community and comprehensive list of amenities provided by our devoted and skilled staff make each day more enjoyable.
For more information about how The Carrington at Lincolnwood is helping seniors love the life they live, call us at 847-232-6794 or fill out a contact form. We can tell you more about our community, people and the comprehensive list of services and amenities that the residents of our Independent Living, Assisted Living, and Memory Care programs can enjoy. The Carrington at Lincolnwood – A New Look in Senior Living.
Heartfelt CONNECTIONS – A Memory Care Program® allows The Carrington at Lincolnwood to provide holistic, comprehensive support services to individuals with Alzheimer's Disease or related dementias to ensure they receive the care, respect, dignity and quality of life that they deserve. Each day we strive to enrich lives by creating success stories one small victory at a time for those entrusted to our care.