The Carrington at Lincolnwood
The Carrington at Lincolnwood is an all-new retirement community offering everything you could expect, and more than you could dream of. It has been purposefully planned and designed especially for senior adults who desire a retirement lifestyle characterized by warmth and familiarity, but with a next-generation approach to senior living. Safety, security, efficiency and beauty have been crafted into every facet, allowing The Carrington to blend seamlessly into the visual and cultural fabric of Lincolnwood.
The Carrington provides incomparable livability and a service-rich environment, offering Independent Living, Crown Level Living, Assisted Living and Memory Care. It is a community focused on new opportunities for growth, connection, security and choice. The Carrington at Lincolnwood is the retirement lifestyle whose time has come for the area's diverse population of seniors and their families.
Make Plans Now to Visit!
Make Plans Now to Visit!
What's it like to live at The Carrington? Who better to answer that question than those who are already living The Carrington lifestyle. This brief video serves as the perfect introduction and overview of the community – through the eyes of actual residents.
Please take a look!
Are you ready to enjoy next-generation senior living?
Our move-in specialists are ready to visit with you to answer any questions you may have, to share details of our wonderful amenities and to discuss our many residential options.
Discover Your Path to Retirement Living
The team at The Carrington at Lincolnwood has designed an interactive Retirement Lifestyle Workbook packed with helpful insights to give you an insider's perspective to finding the right community.
Download Your Complimentary Retirement Workbook
The Carrington at Lincolnwood offers a wide range of floor plans to match your lifestyle, independent living apartments, assisted living apartments and memory care residences.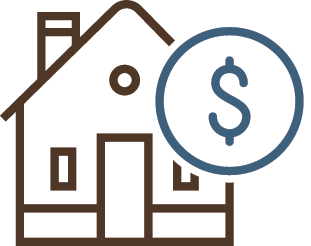 COST COMPARISON CALCULATOR
Calculate and compare cost of appropriate care level vs. cost of remaining at home.